The Overlook School

Spring 2022


GSAPP Core II Studio
Instructor: Erica Goetz


The Overlook School reimagines a thriving educational environment for the Lower East Side's collective youth and senior citizens.




Concept & Research

Situated in one of the largest growing senior population districts of NYC - the project site is surrounded by a concentration of senior services and population. Many of these retired seniors have useful life skills to teach, that could benefit young children and expose them to working with experts in their own community. In return, seniors would also benefit from feeling more connected to the upcoming generation.



Massing & Program Experience

The building mass is organized into a bent L-shaped volume that flexes towards the light and view provided along Sara Roosevelt Park. The massing splinters open and form vertical crevices to allow light deep into the building and to break down the school into smaller segments that are visually connected. This flexing also creates porosity on the ground floor opening the building to the community and flowing pedestrian experience to the park.


The ground floor features an open sweeping circulation with accessible senior-workshop studios that also share common sunrooms flooded with daylight linking the green backyard. These workshop spaces form the heart of the school where hands-on learning is paramount, which is open to seniors and children at all times, including after-school activities.


A mezzanine floor of administrative and lounge spaces overlooks the workshop classrooms, and increases visual and physical connections between the seniors, children, and other members of the community.


Multi-story central big programs (library and auditorium) at the center of the school serve as a vertical spine connecting upper floors with branches of traditional children-only classrooms


Open wide corridors allow classroom programs to spill into flexible communal/ play areas to encourage collaboration, with windows aligning across vertical openings for unobstructed city and park views. The circulation travels through the crevices on a journey flooded with light, mixed with changing viewports to the city, courtyard, and the vibrant adjacent programs. And these overlooks reveal the inner workings of the building.


The design defies the traditional dark double-loaded corridor for a phenomenally transparent circulation, where natural light enhances social and learning interactions in these in-between spaces and most importantly, physically bridges co-generational interchange.


Construction, Materials, Facade

The CLT structure of the building is formed with vertical load-bearing walls on the East side and a more open column grid system on the West facade. The cross-section rhythm created by the crevices forms a suitable grid for the CLT beam span.


Recognizing the rich historical brick context neighborhood juxtaposed with many new developments, the facade features a perforated metal screen as a 'modern' brick-inspired pattern that humbly overlooks the city and park, stitching into the existing context.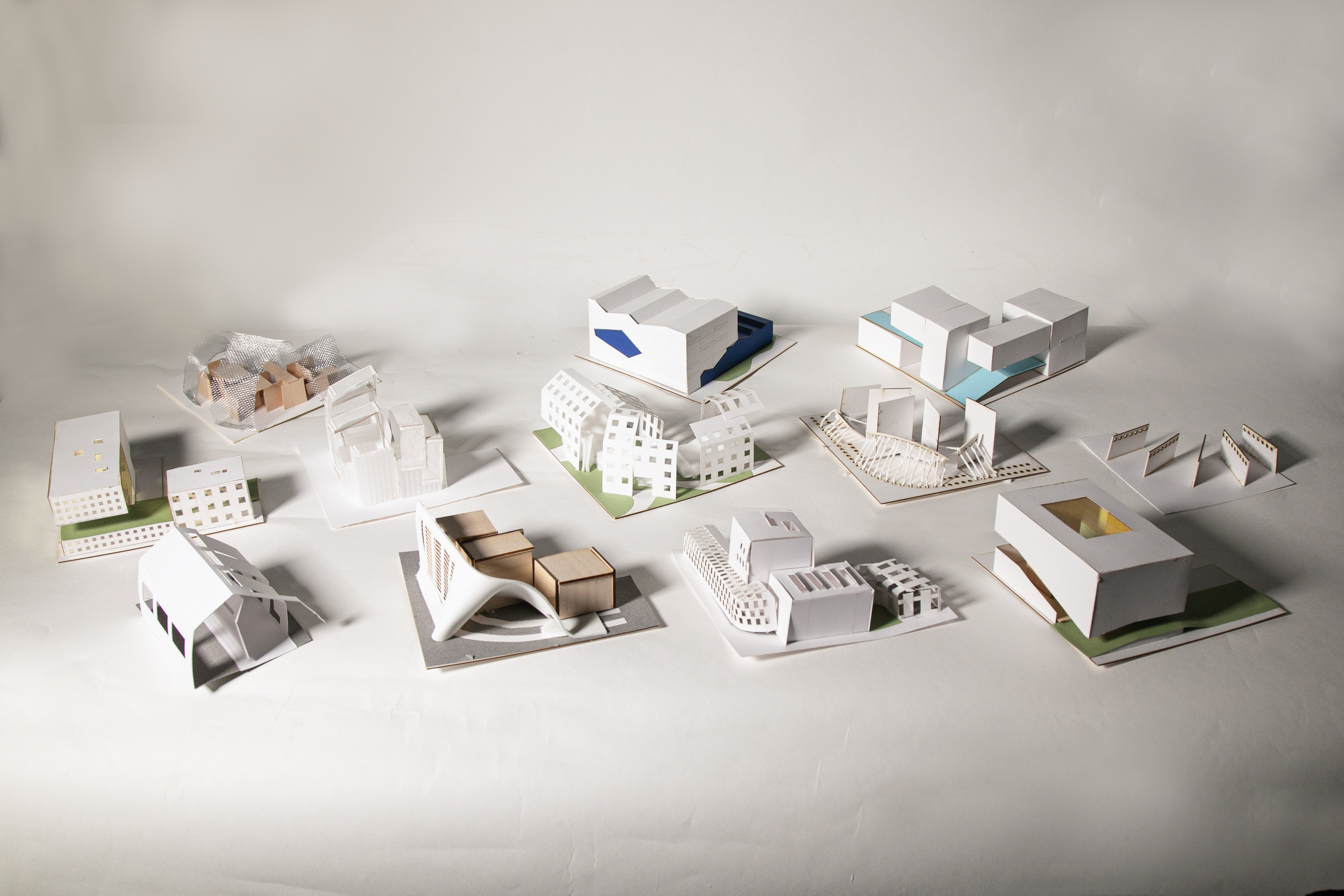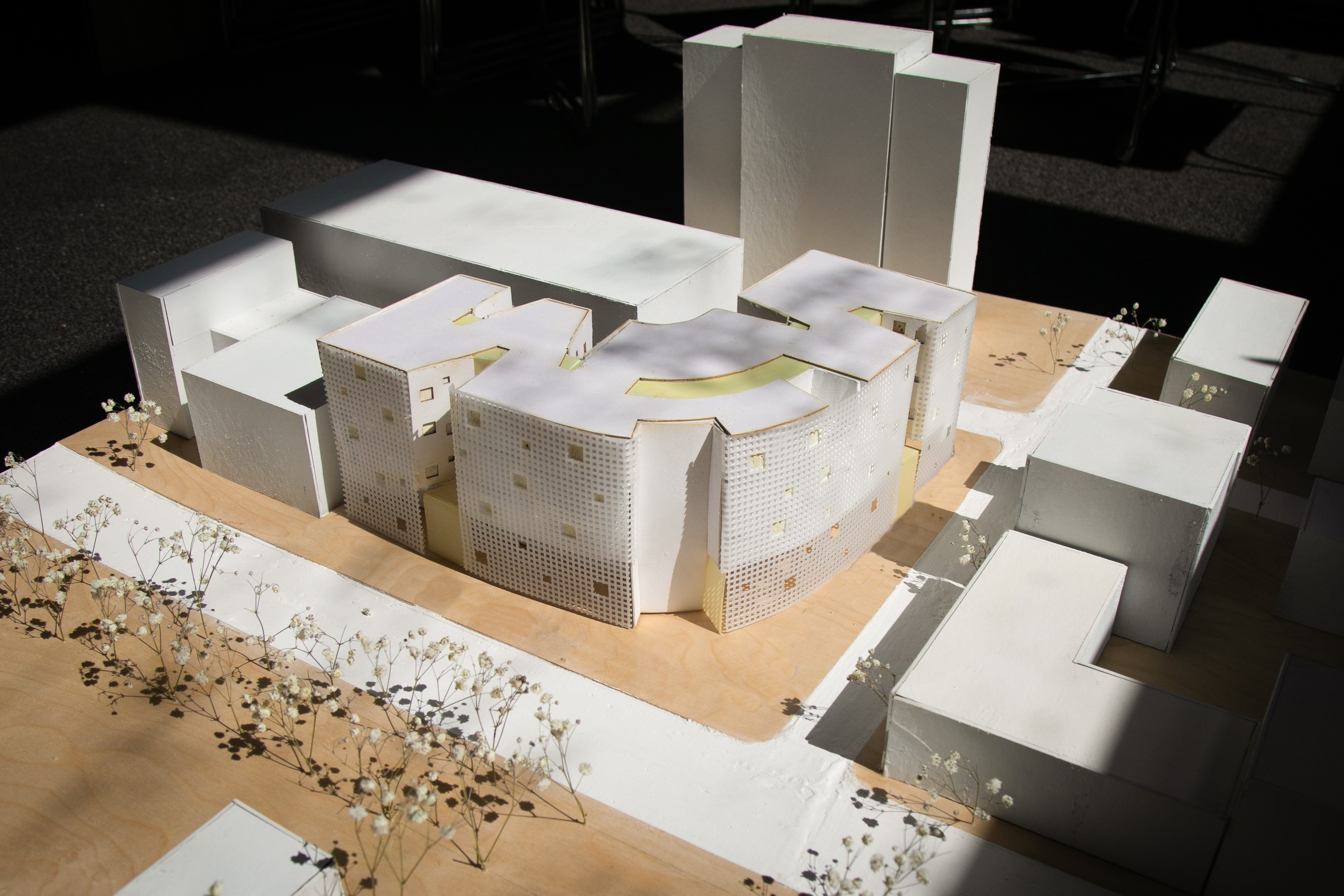 Physical Model 3/8"=1'-0"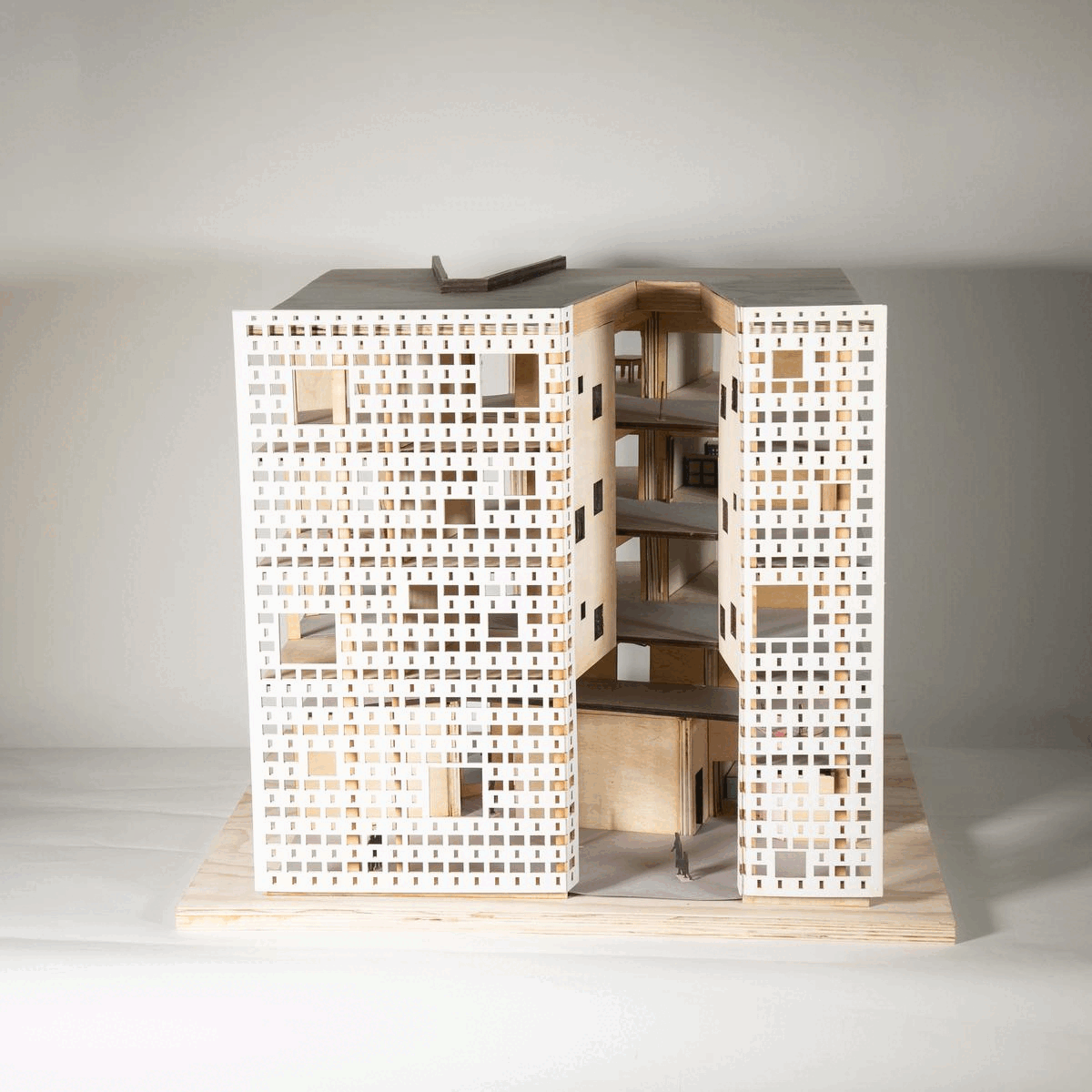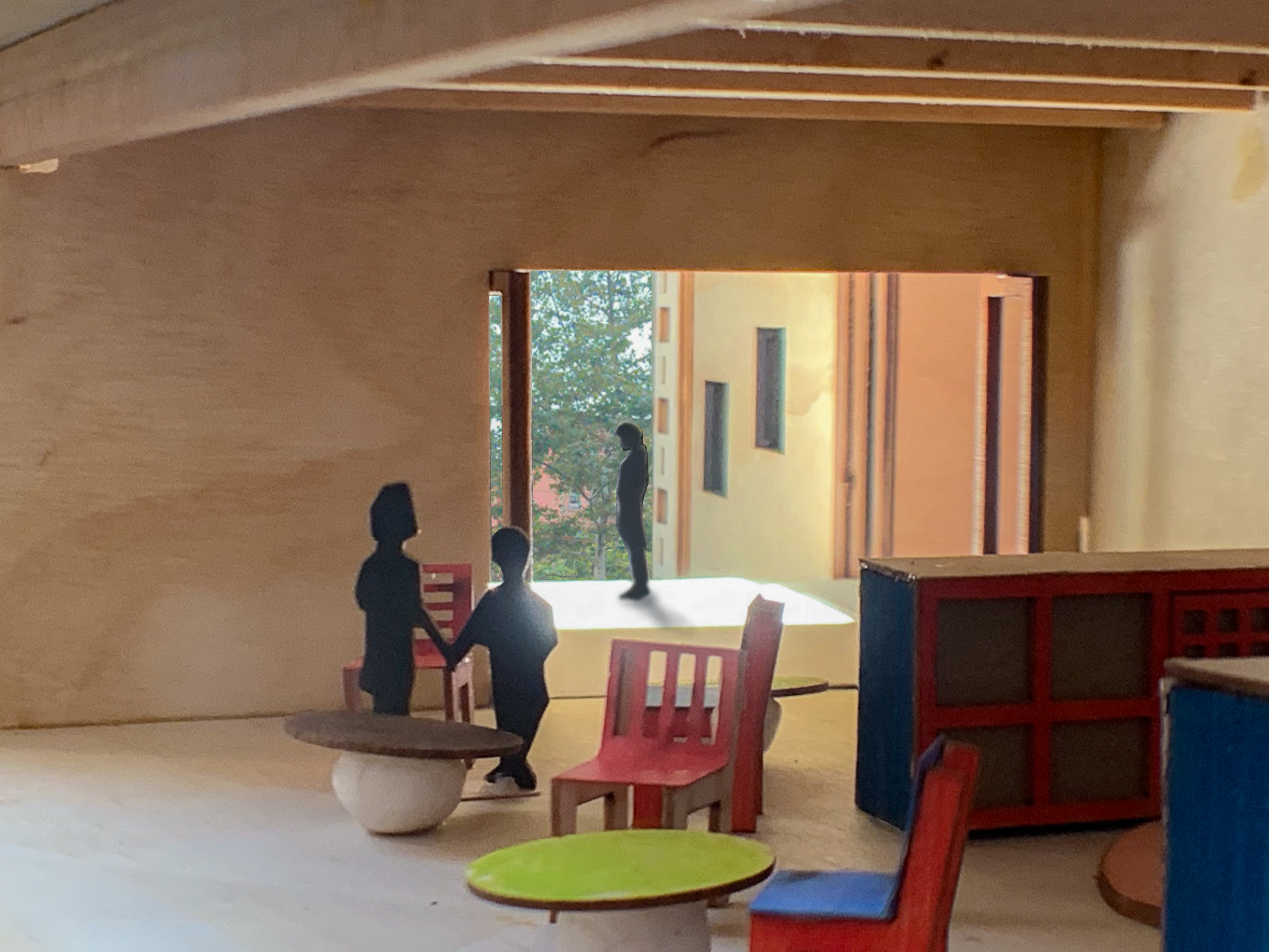 CLT Structure
Site Analysis Drawings