Charette Competitions


Winning team member
Fall 2017





Downstage is a redevelopment proposal for NeighborWorks Blackstone River CDC (NWBRV), a nonprofit in Woonsocket, RI, to transform a former loading dock into a viable outdoor performance venue. The "client," NWBRV, encouraged students to envision "a highly visible and vibrant gateway to the city's center celebrating the history of the community, the mills, the [Blackstone] river and the Millrace district."
A collaborative project with Hyun Kyu Lee, Madelyn Albright, Hui Bao, Siobhan Heffernan, Dessery Dai, Yu Zhou and Xiaohan Lu. The week-long, department-wide charette (an annual department competition) divides students into 12 teams—each a mix of undergraduate and graduate students, along with advising faculty members. The goal is to provide students with the kind of design problems faced by professional architectural firms, which are frequently invited to submit designs for commission with very little lead time. Winning the bid requires quick thinking, cohesive teamwork and the ability to present ideas that accurately convey design intent.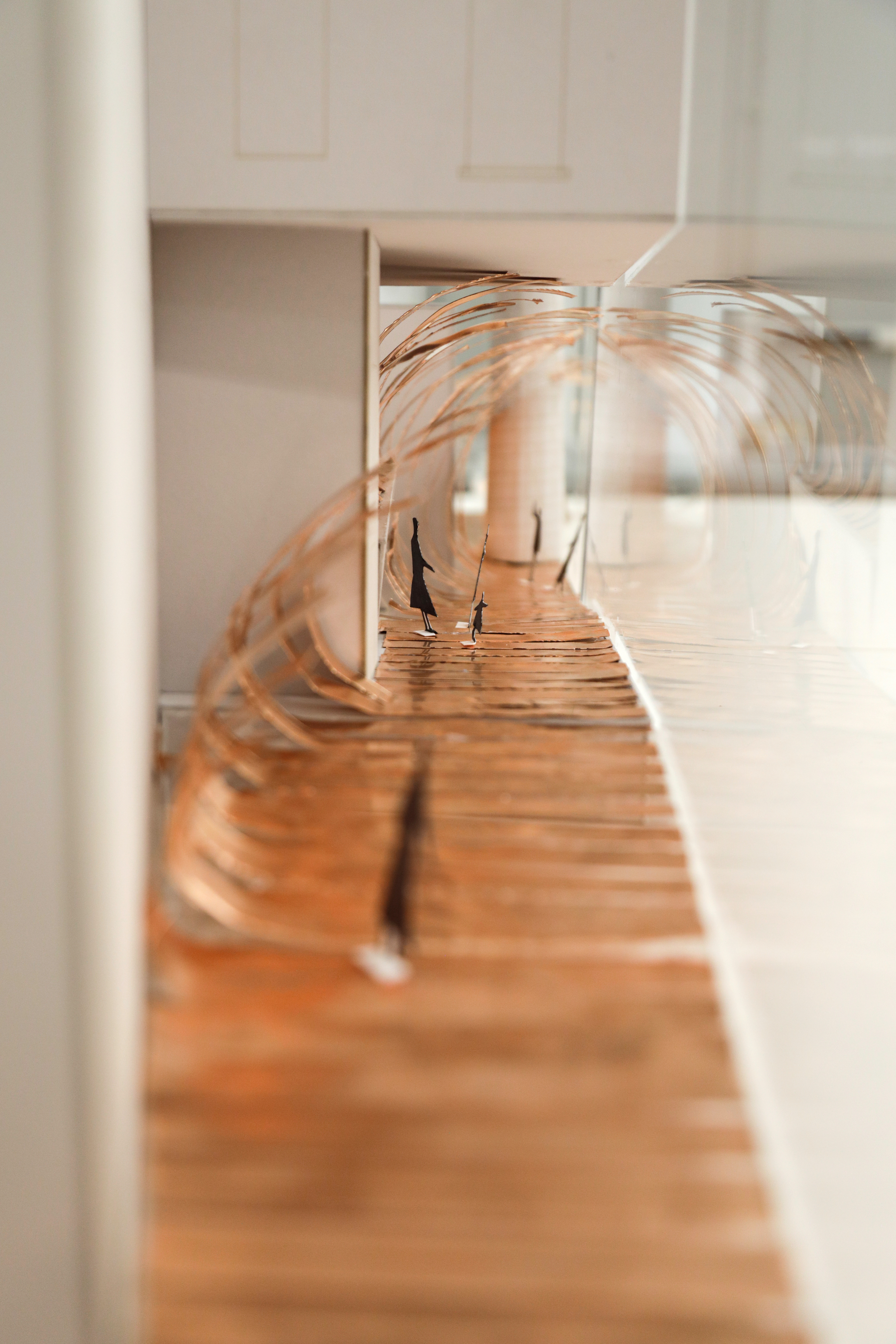 Team [C] took first prize in the competition- we proposed a segmented structure that would provide a walkway connecting the buildings on either side of the loading dock as well as discrete, flexible performance spaces.
For more information about the event and Charette media coverage please visit
http://www.risd.edu/news/stories/proposed-interventions-for-community-space/
Fall 2016 Runners up
team member

A collaborative project with Margarida Horta Osorio, Zitong Zhou, Udeeta Jain, Kylie King, Yadi Zhong, Menghan Zhou, and Ana Morataya Quan.
Heritage Reimagined
is a renovation project for the Rhode Island Historical Society (RIHS), Federal-style Nelson W. Aldrich House on College Hill: Reimagining a15x23ft study in its historic setting, as a history learning lab, a space for rotating exhibitions as well as sometimes being rented out for special occasions such as weddings.
For more information about the event and Charette media coverage please visit
http://www.risd.edu/about/news/2016/a-charette-of-historic-proportions/

Fall 2018 team member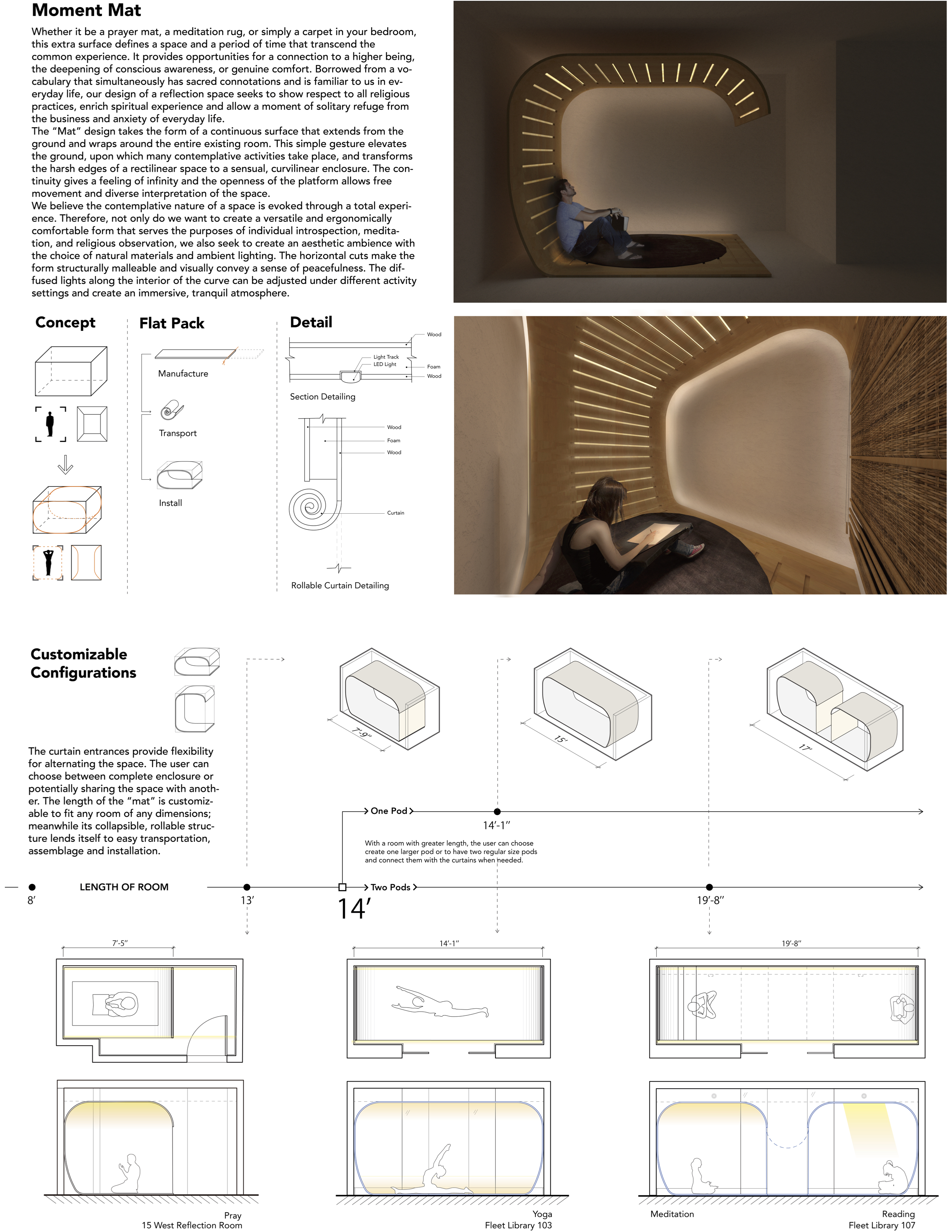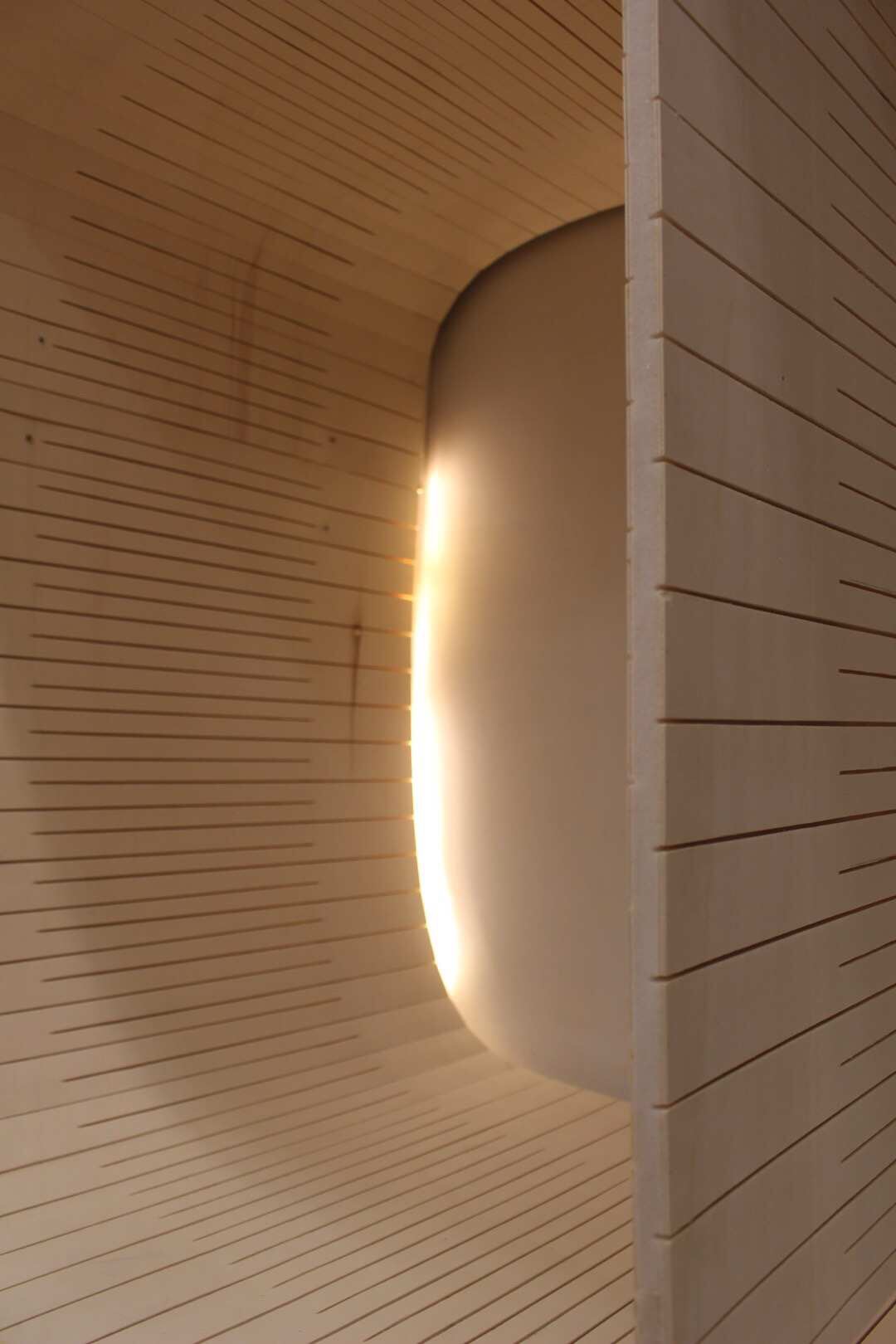 A collaborative 5-day project with Danning Niu, Wes Sanders, Priyanka Marupudi, Mary Lorio, Guojiadong Lin, Maia Shi, and Serafima Kovalevskaya.
Moment Mat
is a transportable and adaptable object that transforms its inhabited space, allowing for individual contemplation, quiet refuge and the opportunity for religious observance on student campus.